Experience the Flexibility of Midway's Self Storage Service in Chicago, IL
Store it yourself with Midway's New Private Storage Options!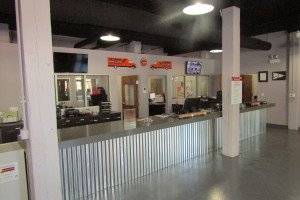 With Midway you always have choices. Our new facility near Ukranian Village, West Town, and Humboldt Park allows you to rent storage space the way you need it, and to access it when you want to. We provide self-storage, full-service storage, and everything in between in Chicago, IL.
The Freedom of Self-Storage
If you are a "do-it-yourself" type, you can use our mini-storage units for your household goods, for furniture storage, or for all sorts of purposes. You can conveniently load and unload your crate when you need to.
The We-Can-Help-U-Store Advantage
If you need a hand with your storage, "We-Can-Help-You-Store". Our associates are available to meet you at our loading dock to unload your vehicle, assist with transporting your goods into a storage unit, load your unit, and help clean up… whatever you need help with. Remember, we are the "We-Can-Help-You" Store!
Stop by Our New Facility at 2717 West Chicago Avenue or Call Ahead!
(877) 300-1255
Full Service Storage
In many cases, when it comes to storage, you may need Midway to 'just handle it'. Our full-service option allows us to wrap, pack, and pick up your items and move them into one of our storage locations. We are Chicago's largest moving company, and we excel at making sure your goods get where they need to be—safely.
At Midway we know that you like options.
We can help you store: short-term or long-term, self-storage or full-service storage…or everything in-between. Call one of our expert sales representatives today so we can help you find the best option!
Click for a List of Our Storage Plan Pricing Options