Records Storage in Chicago, IL
Midway Document Destruction can store your documents and important records at one of our state-of-the-art storage facilities in Chicago, IL. Our facilities use high-quality security and the most advanced management technology to keep your records safe and accessible to you only.
Top Security Storage for your Documents and Records
Midway's facilities are protected around the clock by state-of-the-art Security and Environmental Protection technology that restricts building access, provides constant video surveillance, interfaces with the fire protection services, and maintains the perfect climate for your storage.
Advanced Storage Management and Accessibility
Midway Document Destruction uses advanced Inventory Management Technology to keep track of your stored records. This technology involves:
State-of-the-art software that can index your information by location, department, unit, client, etc.. However you need to keep track of your documents, we can do it.
Bar-code scanning that allows Midway to label boxes, folders, and records.
Online access to your inventory via the internet.
Fully detailed Mangement Reports.
Midway can store your paper documents in a climate-controlled environment designed specifically for the secure, dry storage of paper. We can store your boxed records as well as your open files. With our large fleet of vehicle, we coordinate a management plan for pickup and delivery of your documents as needed.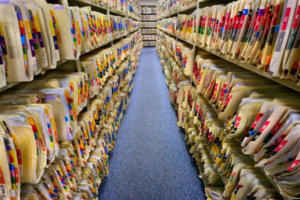 Cost-Effectiveness
Storing your records with Midway frees up valuable space at your locations, saving you money and time. Midway offers Standard, Rush, and Emergency pickup and delivery options so your records are always available when you need them. Your employees can focus on running the business, rather than organizing and retrieving documents. Off-site storage also allows you to control who has access to your records, protecting them from unauthorized employees, clients, or volunteers.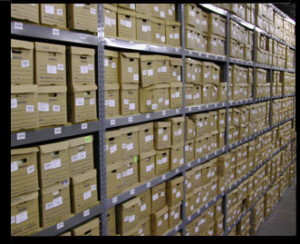 Midway's storage specialists are available to assist you with every aspect of your account. Contact us today to design a record storage solution for you and your organization in Chicago, IL.