Secure Shredding Services in Chicago, IL
Did you know there's a way to manage all your document shredding while keeping a detailed list?
Midway Document Destruction offers a complete package of shredding services in Chicago, IL. We compile itemized reports so you can keep track of what you shred. Our account managers can make a custom plan that's right for any business or personal use.
Types of Documents You Can Shred
No matter if you're a business or an individual, there are several types of documents you should never throw away. After all, when you throw away documents, you open yourself up to the possibility of having your information stolen.
Shredding, on the other hand, eliminates the risk of lost information and stolen identity. You'll be safer when we shred:
Credit / debit card statements and receipts
Expired credit cards
HR paperwork for former employees
Paycheck stubs
Healthcare information
Expired passports and IDs
Airline tickets
Tax information and returns
Investment records and statements
Bank records and statements
Insurance policies that are no longer in effect
If you are an individual, delay for a year before shredding paycheck stubs and anything you use for tax purposes. These documents will be useful when you sit down to do your taxes.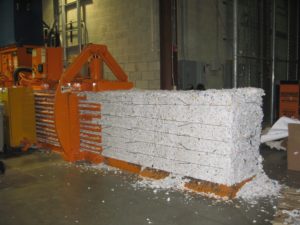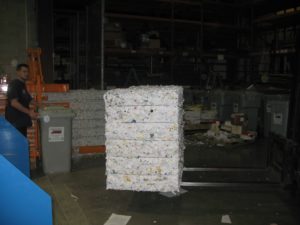 Shredding Services We Offer
We offer shredding services that fit individuals and businesses of every size. Our shredding services include:
Customized document management programs
Scheduled document pickups (bi-monthly, weekly, unlimited, or custom)
Emergency document pickups
Document relocation
Storage and archive filing
Affidavits documenting paper destruction
Account managers who work one-on-one with your account
Midway Document Destruction takes out the risk of throwing away important information. We protect your identity and offer peace of mind with our accurate reporting. To schedule shredding services in Chicago, IL.